The Benefit of Asking for Money:
Before diving into the specifics of how to ask for money for a gift, it's important to understand the numerous advantages of this approach. When you request money as a gift, you are able to choose what you truly desire or need, eliminating the risk of receiving duplicate or unwanted items. Furthermore, it offers the flexibility to save up for more expensive gifts or experiences that might be beyond an individual's budget.
How to Get Started:
When reaching out to friends, family, and other potential contributors it's important to explain your intentions clearly and honestly. Express the advantages of pooling funds to purchase a meaningful gift, highlighting that you will be able to choose something you truly want. Emphasise that the amount contributed is entirely voluntary and any contribution is appreciated.
What are the Right Words:
Here are three sample wordings you can use when asking people to contribute to a gift for yourself:
Appreciative and humble

"Hi friends, I wanted to reach out to you all about my upcoming baby shower. Instead of receiving individual gifts, I would be incredibly grateful if you could contribute towards a special gift for myself. Your generosity and support would mean the world to me, and I would cherish the thought and effort behind it. If you're interested in contributing (no pressure or obligation at all), here's a link to the card and gift [add GroupTogether link here]."


Excitement and inclusion

"Hey everyone! So, my baby shower is just around the corner. Instead of scrambling for gifts, I thought it would be incredible if you all chipped in and got me something I've had my eye on [maybe insert the gift here]. I know it sounds a bit unconventional, but trust me, I'll LOVE it. If you're interested in contributing (no pressure or obligation at all), here's a link to the card and gift [add GroupTogether link here]. Looking forward to celebrating together.


Sharing a dream
"Hello, lovely friends! As you know, my baby shower is coming up, and I have a big dream I'd love to turn into reality. Rather than traditional gifts, I'm reaching out to ask if you would consider contributing towards making my dream come true / my bucket list. Your support would mean so much to me and help me take a step closer to achieving something truly special. If you're interested in contributing (no pressure or obligation at all), here's a link to the card and gift [add GroupTogether link here]."
Remember, it's essential to approach these requests with humility and gratitude. Express your appreciation for their willingness to contribute and emphasise that their participation is entirely voluntary.
Write a Funny Poem to Break the Ice:
Writing a poem can be an easy way to take the awkwardness out of asking for money. For example:
"In anticipation of a tiny tot's arrival,
We're throwing a bash, a baby shower revival.
But here's the thing, we have a request so funny,
To make our budget sweeter, we need some money!
Diapers and onesies, cribs and toys galore,
These little humans require so much more."
Or

"Imagine this scene, a baby begging for dough,
It's absurd, it's wild, but hey, you never know!
Oh, dear friends, can you spare a dime or two?
For bottles and wipes, and some baby shampoo.
This little bundle of joy will bring us delight,
But our wallets are shrinking, and it's giving us a fright.
So, dear friends, if you can spare a buck or two,
Our gratitude will be immense, it's true."
Introducing GroupTogether:
GroupTogether is an excellent platform that simplifies the process of collecting money for group gifts. It eliminates the hassle of chasing people for contributions and managing cash or checks.
Here's how it works:
Start a collection in less than 2 minutes and invite others to contribute.

Use the raised funds to purchase a gift(s). Note: Australian customers can use it free when you use the money to buy gift cards from GroupTogether's range or withdraw the funds for a tiny fee (about 2.7%).

Enter the recipient's details and we will send them the gift and group card if you have organised one.

FYI: GroupTogether is an Australian, female-founded startup that's also available in the US.

A Great Experience for All:
GroupTogether has been purpose-built to make it easy for everyone (recipients, contributors, and organisers). We understand that asking for contributions can be awkward and contributors may feel uneasy if things don't look 'right.' It's great, then, that the GroupTogether experience is fun and stylish for friends to use to chip in and sign the card.
Here's a quick snapshot of it all:
Invite friends and colleagues with an email to write a message on the card with the option of chipping in for a gift.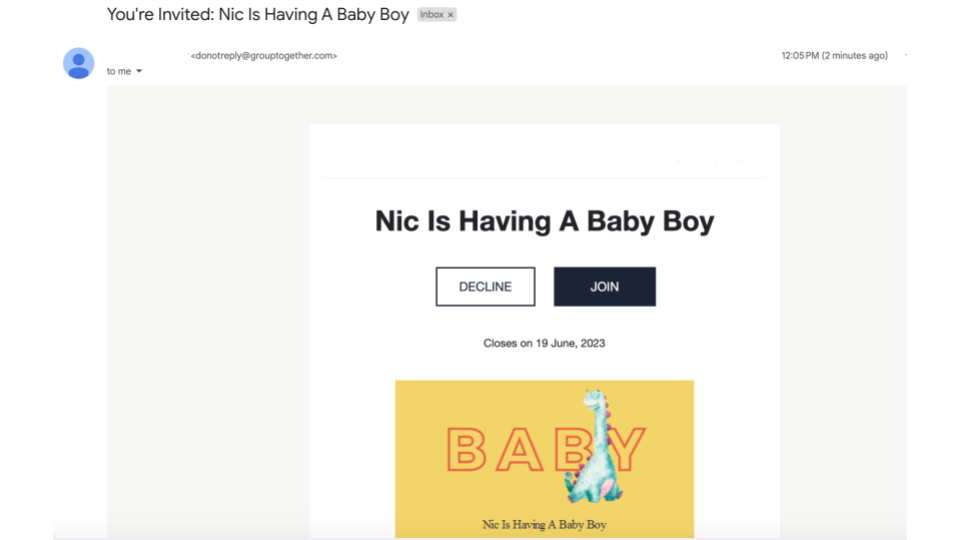 Prefer to send the invites yourself? Share the link to your card and collection in your group chat :)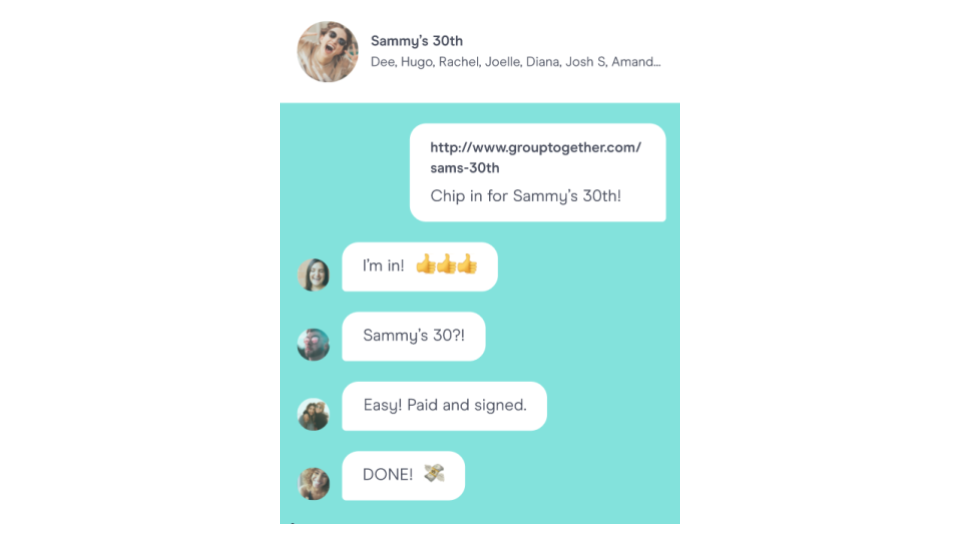 At the end, you will receive the beautiful group card with all the lovely messages as well as your gift.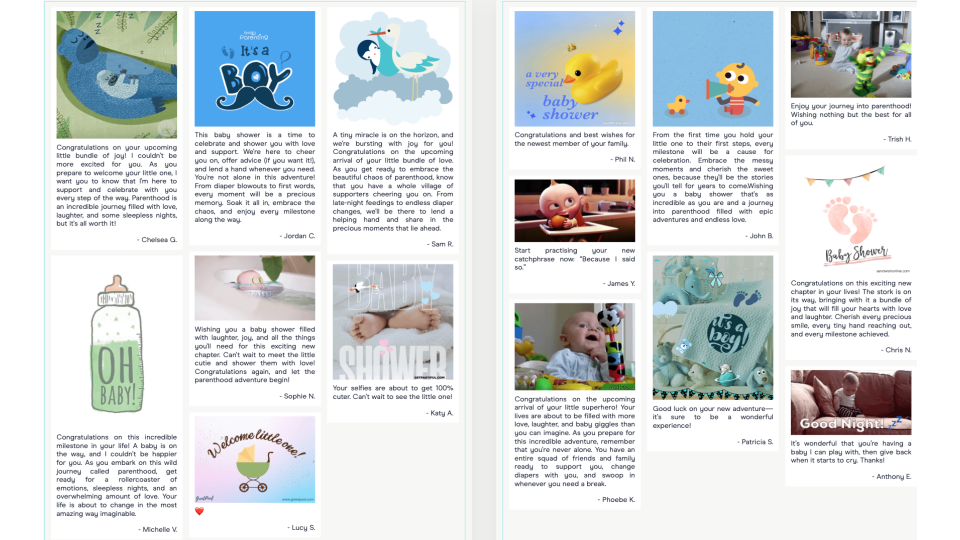 Tips For Maximising Contributions:
To ensure a successful group gift, consider the following tips:
Start Early: Give contributors ample time to contribute. Initiate the process at least a month in advance to allow people to plan and budget accordingly. If you send out invitations, make sure to include your GroupTogether link. You can also share your GroupTogether link in a text message or in a group chat.

Personalise the Experience: Make the process more engaging by sharing anecdotes or stories, and how the gift will bring joy and meaning to your life.

Encourage Sharing: Encourage contributors to spread the word to others who may want to participate, maximising the number of people involved.

Express Gratitude: Thank each contributor personally and express your appreciation for their generosity. A simple thank-you note or email can go a long way in fostering goodwill and encouraging future participation.
Send a Thank You: GroupTogether makes it easy for you to say thanks. Just write your thank you message and GroupTogether sends it to everyone who chipped in. Done!